Management team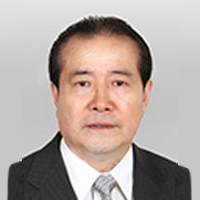 Mr. Shi Hua
Chairman|Executive Director|Chairman of Nomination Committee
Mr. Shi Hua, was appointed as an Executive Director on 20 June 2011. He is also the Chairman and chairman of Nomination Committee as from 15 December 2011 and 30 March 2012 respectively. Mr. Shi Hua was the Chief Executive Officer from 15 December 2011 to 22 January 2014.
Mr. Shi was a teacher of 浙江汽校寧波分校 (Zhejiang Motor School, Ningbo Branch*) from 1976 to 1977. During 1977 to 1990, Mr. Shi worked for Zhejiang Civil Affairs Bureau and was responsible for the daily office routine of the Civil Affairs Bureau. During 1990 to 1996, Mr. Shi worked for 杭州富安刺繡服裝廠 (Hangzhou Fu An Embroidery Clothing Factory*) as its manager to oversee the overall day-to-day operation. In 1996, Mr. Shi established 浙江富安移民經濟開發有限公司 (Zhejiang Fu An Immigration Economic Development Company Limited*) and worked as its chairman and general manager. He was fully responsible for its operational management and investment decisions.
In 1999, Mr. Shi Hua established Zhejiang Anxian Yuan and worked as its chairman of the board of directors and general manager. In 2007, he resigned from Zhejiang Anxian Yuan as general manager but remains as its chairman.
Mr. Shi Hua is a father of Mr. Shi Jun who is an Executive Director and the Chief Executive Officer of the Company.