Dashenshan Ecological Cemetery Co., Ltd.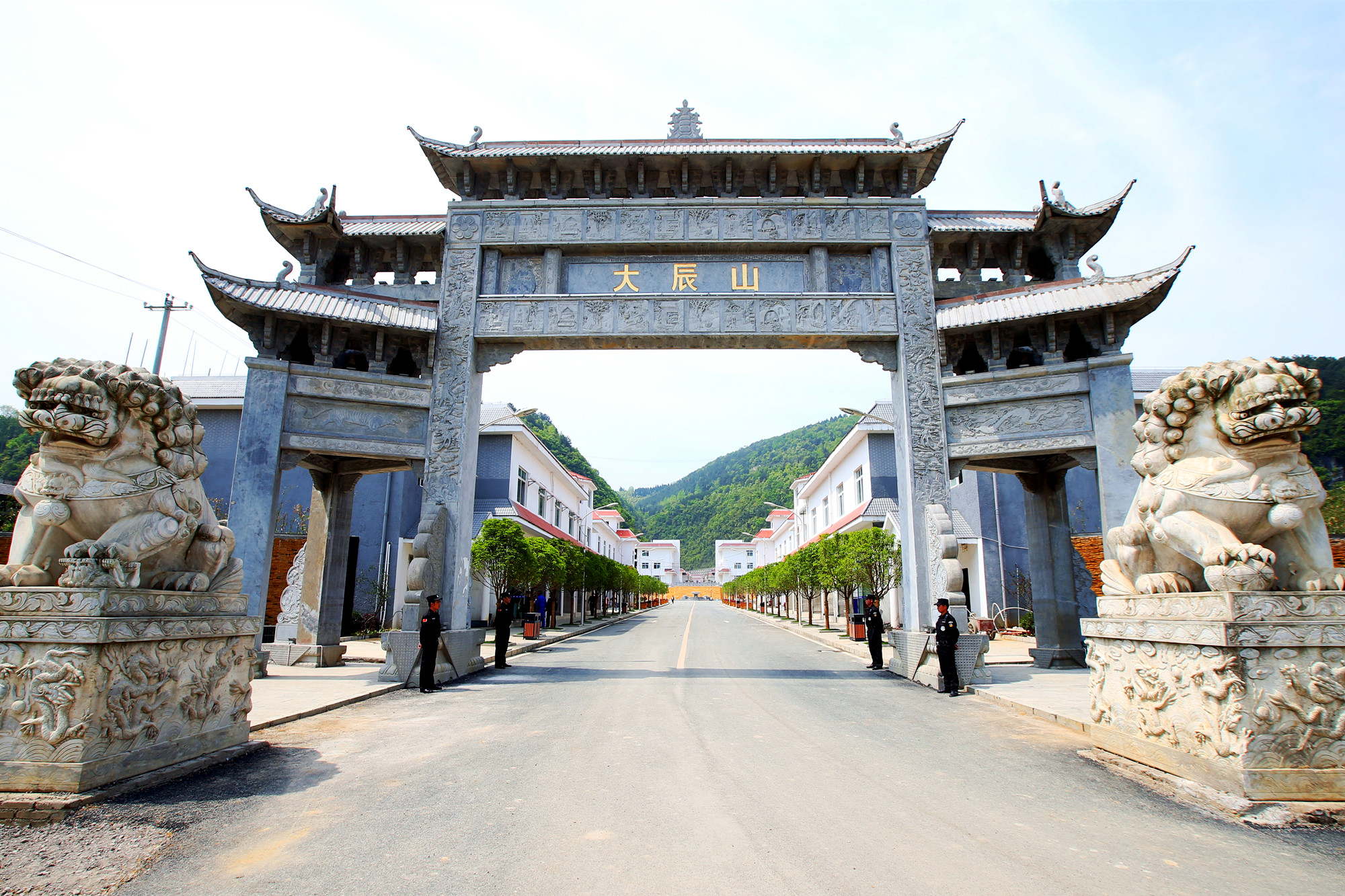 Zunyi Shixiang Dashenshan Ecological Cemetery Co., Ltd. is located in Niuxin Village, Fenghua Town, Suiyang County, Zunyi City, Guizhou Province, with a registered capital of 50 million yuan. The Dachenshan Ecological Cemetery it operates was approved by the Provincial Civil Affairs Department, and the construction was approved by the Zunyi Development and Reform Commission and directly managed by the Civil Affairs Bureau of Suiyang County, with a total investment of 128 million yuan. It is a comprehensive green ecological cemetery integrated humanities, landscape, sightseeing, tourism and memorial. The whole area covers an area of 1095 mu, 20 kilometers from Zunyi City, Zunyi Airport and 5 kilometers from Suiyang County. The park is surrounded by mountains, pines and cypresses are evergreen, birds twitter and flowers are fragrant, the scenery is beautiful, and the air is fresh.
On March 30, 2016, Dashenshan Ecological Cemetery Co., Ltd. successfully joined hands with Anxianyuan (China) Investment Holding Co., Ltd. to open a new chapter of idea of building parks and making cemeteries in Guizhou Province. It is planned to make Dachenshan a benchmark enterprise in the provincial cemeteries within three years.
The cemetery is located in Suiyang, the "Chinese poetry town" where hundreds of poets have been born. It is also located in the northwest of the city, same as the famous Beijing Ming Tombs, it is the place of great auspiciousness as the Chinese feng shui originator Guo Pu said "the burial, taking the vitality". Its natural topography is like ruyi, reserving wind and gathering gas. It is a lucky place blessing a successful life and later generations. Adhering to the concept of "landscape gardening, management modernization, and human service", it takes the internationally renowned cemeteries as a benchmark, combined with traditional Chinese culture, to build an "ecological, sunny, peaceful, friendly" park realm, thereby promoting brand new life values. Guided by "cultural heritage, humanity convergence, and ecological creation", it cherishes urban memories, cares for historical pioneers, illuminates life values, and cares for the human heart. At the same time, with the mission of "inheriting the history and humanity of Zunyi and carrying forward the spirit of Zunyi City", we will strive to build an open-air historical museum that carries the historical context of Zunyi. There are many forms of urn spaces, such as flower urn space, lawn urn space, family urn space and artistic urn space. It is the permanent spiritual home of the "dead".
Geographic location
Address: No. 1, Chenshan Road, Niuxin Village, Fenghua Town, Suiyang County
Zip code: 563319
Tel: 0851-26232222