Zhejiang Anxianyuan Cemetery Co., Ltd.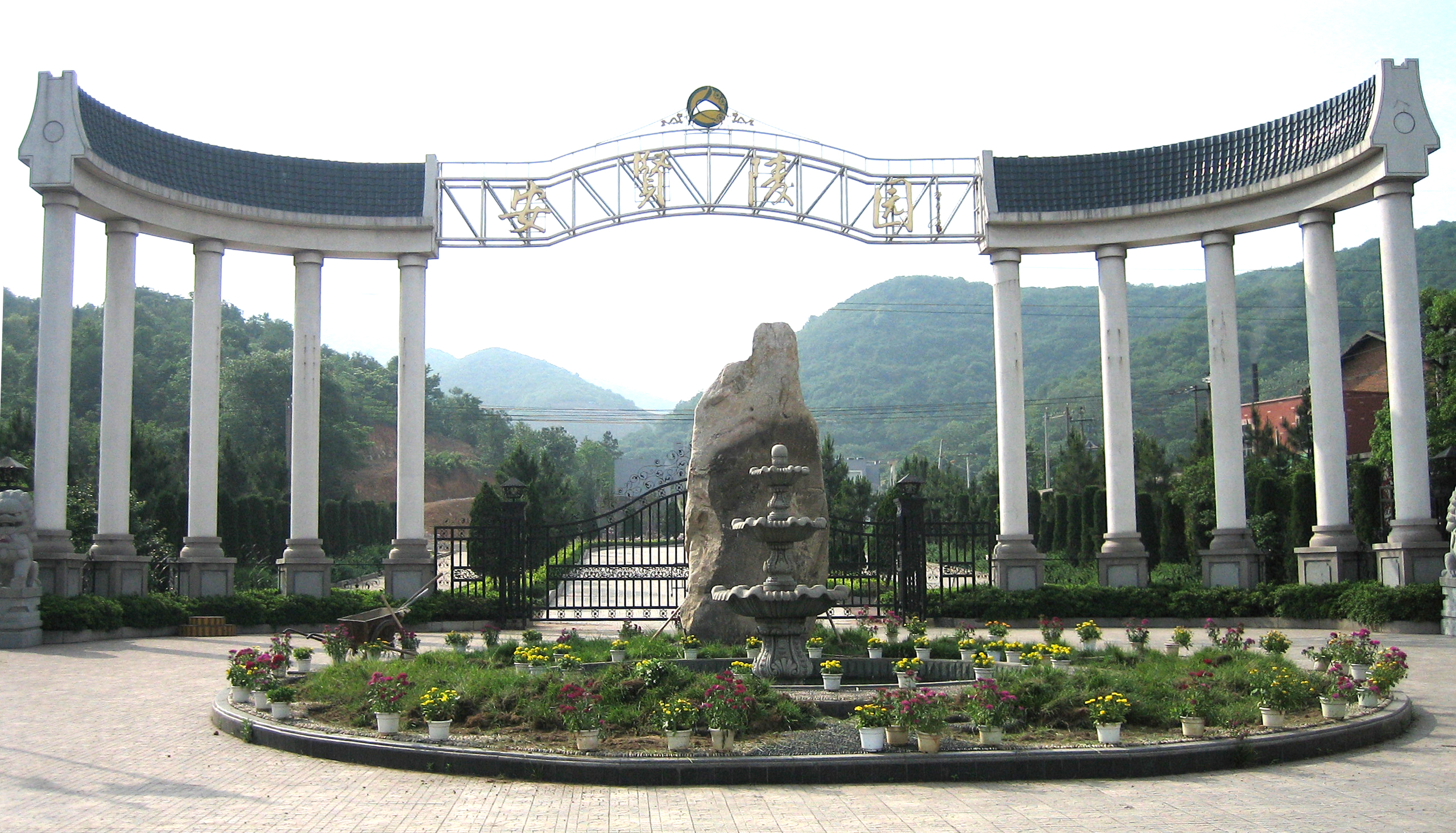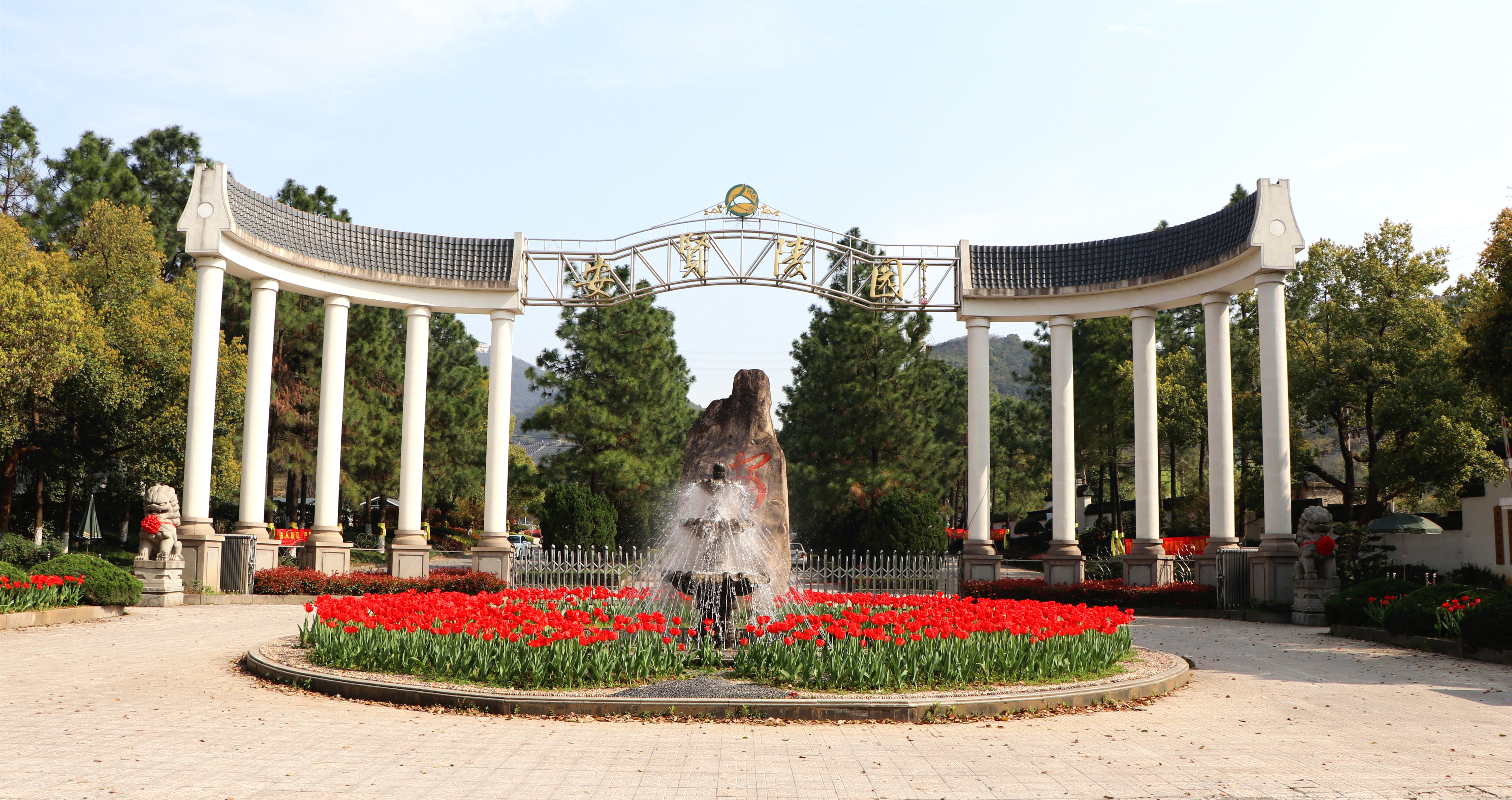 Zhejiang Anxianyuan is a humanistic memorial theme park which was established in 2000 by the Civil Affairs Department of Zhejiang Province and integrates culture, education, commemoration and funeral. It is located in Huanghe Mountain, the birthplace of Liangzhu Culture in the northern suburbs of Hangzhou, it covers an area of 1000 mu, surrounded by green hills on three sides, the Beijing-Hangzhou Grand Canal flows through the front. Anxianyuan is backed by the southeast, and the auspicious indication is rising, relying on the aura of the south of the Yangtze River; overlooking Hangzhou and Jiaxing, gathering fortune, making the best of the canal's deep heritage.
Here the mountains stretch, the pines and cypresses are stacked, the springs are serene, the air is clear, birds twitter and flower blossom. The small bridges and the flowing water are quiet and peaceful, exuding infinite reverie; The mountains are stacked with waterfalls, the breeze blows slowly, stirring strong poetic sentiment; The morning bells and evening drums, the sound of the waves is still the same, maintaining the lingering feeling of life; Natural ecological tree burial, lawn burial, parterre burial, indoor burial, wall burial and other ecological burial styles are harmoniously blended with the artistic landscape cemetery.
The park gathers a lot of celebrities, and the memorial cemetery regions with different themes house Zhang Wentian, Wang Wei, John Leighton Stuart, Chen Zhaodi, Zhu Lesan, Yue Shichen, Feng Gensheng, Xu Shizhe and other social elites, cultural masters, revolutionary ancestors and educational pioneers. It becomes a spiritual homeland of patriotism education base and life care named by the government of Zhejiang.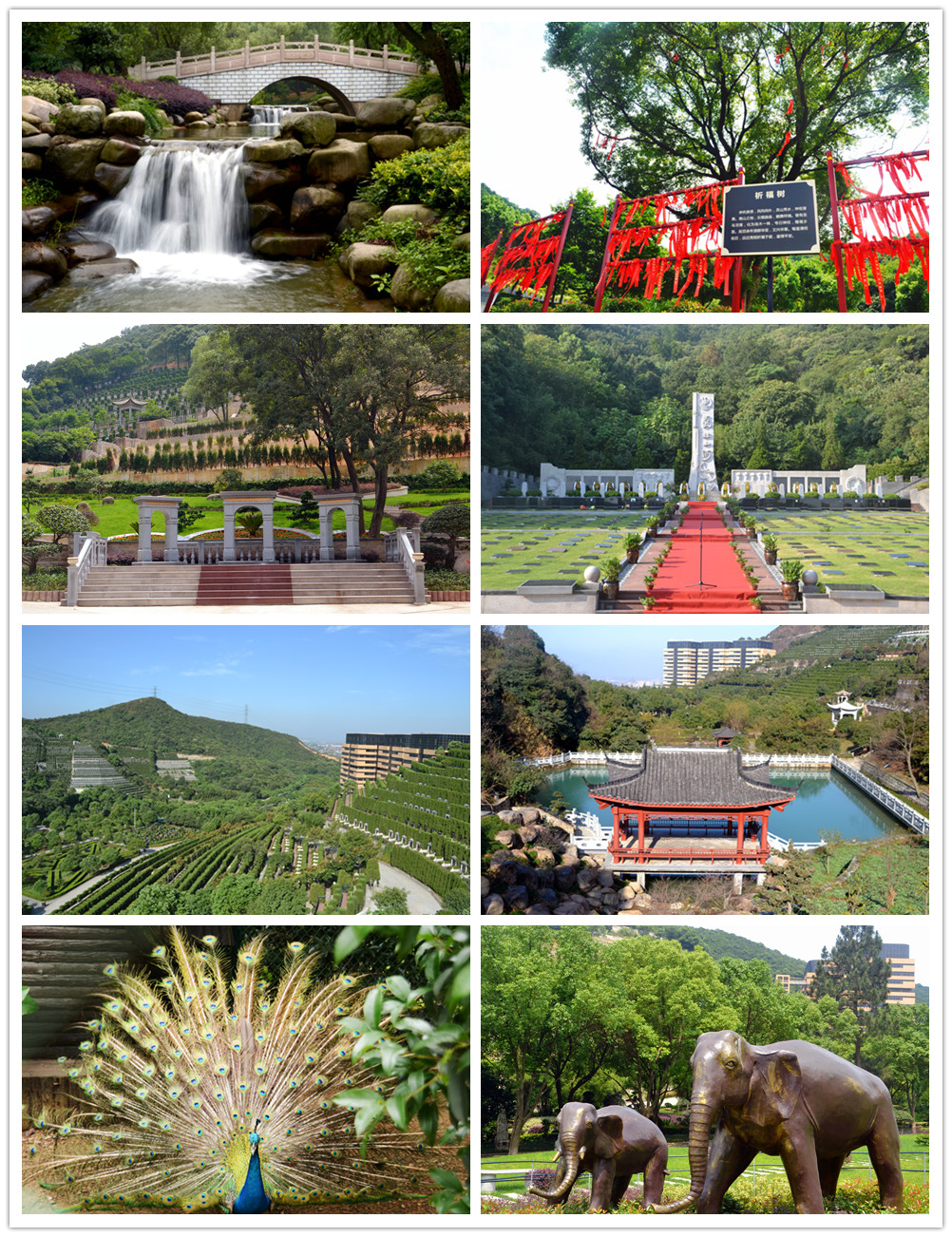 Anxianyuan has successively obtained "Zhejiang Provincial Qualified Cemetery", "Zhejiang Provincial Archives Management Excellent-level Target Recognition", "Hangzhou Municipal Model Cemetery", "Hangzhou Municipal Funeral Reform Model Unit", "Hangzhou Municipal Greening Model Unit", "Hangzhou Municipal Harmony Enterprise" and other honorary titles, and took the lead in passing ISO quality, environmental, occupational health and safety international standard system certification in the same industry in Zhejiang Province. In January 2018, Zhejiang Anxianyuan was named "Zhejiang Civilized Unit".
We are committed to creating a modern and innovative business philosophy, inheriting the eternal humanistic spirit of the nation, building an educational base for life care, and releasing a cultural brand of best humanity.
Geographic location:
Address: 2-1, Shuihongmiao, Banshan, Hangzhou City, Zhejiang Province
Zip code: 311108
Tel:0571-88141111
E-mail: anxianyuan@126.com
Official website:http://www.anxianyuan.com/